Social Media Optimization Texas
Social media is an excellent opportunity to increase your company's digital presence. Thanks to the platforms such as Facebook, Twitter, Pinterest, Instagram, LinkedIn etc, brands now have plethora of tools to communicate and engage with their audience base across the globe. You create, build, and market you social media plan when you think of a campaign, keeping in mind your target audience and your marketing goal to maximize your social media plan. Through optimization, you are able to connect with your audience better, even if they're located in Texas and you're in Beijing via various social media platforms.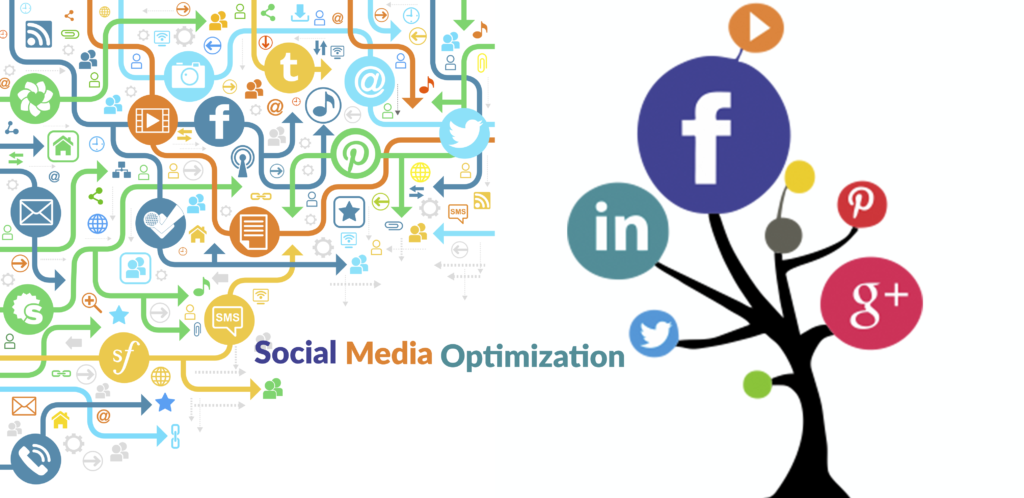 Social media is a better way to increase your fan base, engage with your loyal audience and generate leads through advertising your product, whether through paid marketing or organically.
Take a look at these 7 tips to optimize your social media:
Optimize your strategy
Social media is continuously changing. It is evolving with the number of people coming to the platform and engaging with different brands. Hence, one needs to develop a tailor-made strategy best-suited for one's brand and keep evolving it by optimizing efforts to grow the business.
Start by ensuring you have clear goals and objectives. Whether it's increasing brand value, driving leads, or earning conversions, you must know what you want to accomplish. Then, choose the networks you want to use to reach out to. For instance, for a B2B organization, LinkedIn would be a better platform.
Research your keywords
How your audience searches online will help you zero down on the topics, keywords and hashtags that you must use to rank your content. Similar to SEO, keywords play an essential role in your social media strategy.
You must know what topics, keywords, and hashtags your audience uses to find information about your industry. By understanding how your audience searches on social media, you can optimize your social strategy to drive more people to your page. When creating a campaign for audience located in Texas, you must do your homework to analyse the keywords that you must use to make your campaign a success.
Optimize your profile
Optimizing your social profile will help you drive more followers on your page and add value to your brand.  For this, its imperative to build strong social profiles comprising of these 3 things:
Profile photo:A company logo is what you need as your profile photo for brand recall.
Username:Ensure that your username is consistent on every social media profile. This will make it easy for people to locate your brand across platforms.
Bio:It's crucial that you fill out your bio information completely, listing what you do, where are you located etc. You can also add a trackable website link of your brand on instagram to learn more about your business.
Optimize your content
Social media is a great place to share your content. If you want to do social media optimization the right way, optimize, curate and customise your content for your audience.
Original contentis content that you make to publish on social media platforms.
Curated contentgets shared from various sources
It's always advisable to do a mix of both.
Hashtag it right!
Hashtags helps one learn about trending and exciting topics. You can use #RestaurantsInTexas to find what people and brands are talking about, using this hashtag and this will help you find relevant information. Following interest-based hashtags helps users in discovering content that is curated around these hashtags, making content discoverability more hassle-free. One of the best social media optimization techniques is to integrate hashtags into your campaign.
Hashtags make it easier for people to find your content, even if they are not following you. This makes it easier for people to find your content and expand your reach, thus resulting in new leads.
Post, post, post!
Publishing: that's where the key to reach and engagement lies! Create a strategy around your posts and publish content. Here, you need to analyse when is your audience most active on a particular social media platform and engages with your brand more. Basis that, you need to factor in the time to publish posts.
Frequency is important here, otherwise your brand would appear as dormant to your audience. Hence, create a healthy mix of posts and choose a strategy that works best for your brand.
Monitor your campaign
Creating a campaign and publishing doesn't end your job there. To monitor and analyse the success of your campaign is what will determine your brand's success in future. If you want to optimize your social media campaign consistently, track the metrics to gauge the campaign's performance, such as engagement (like, share, comment, and click), reach, followers etc. These are great metrics to measure the success of your campaign.
Using these tips, you'll be able to optimize your social media strategy and drive better results for your business